Our Leadership Team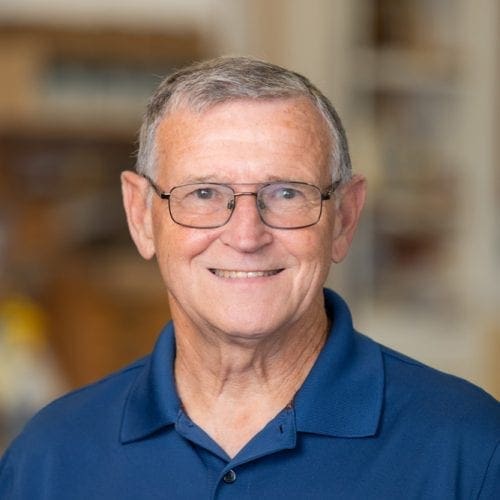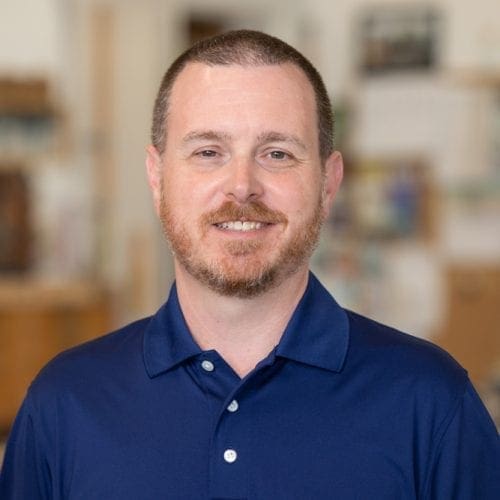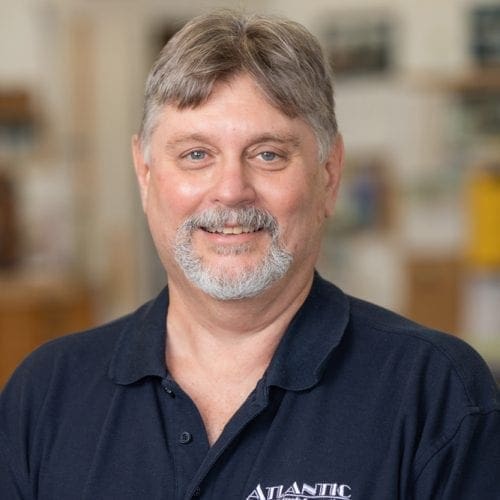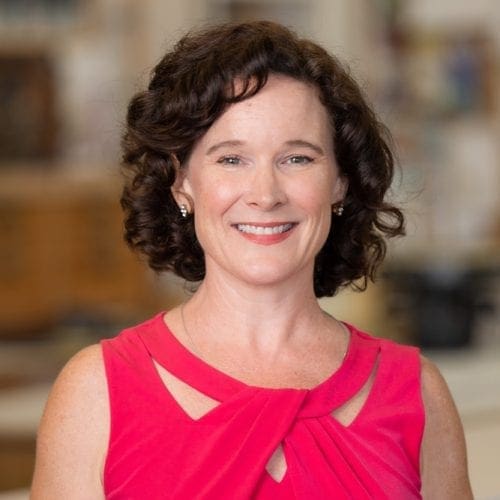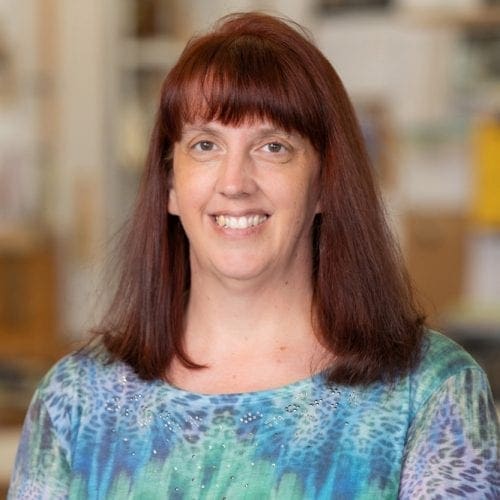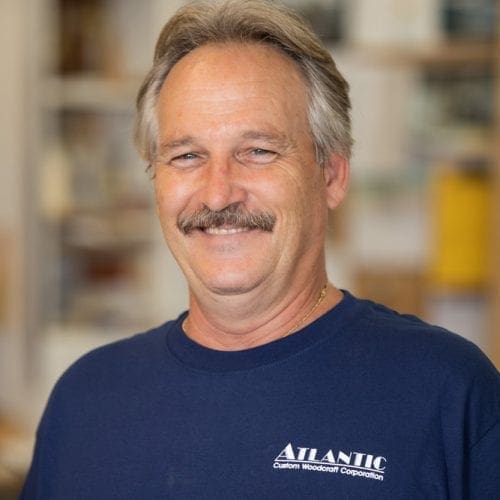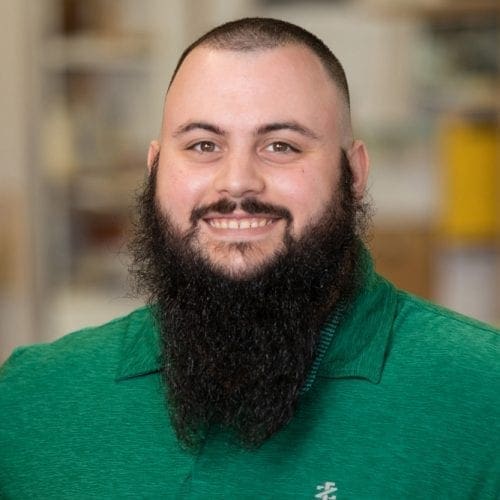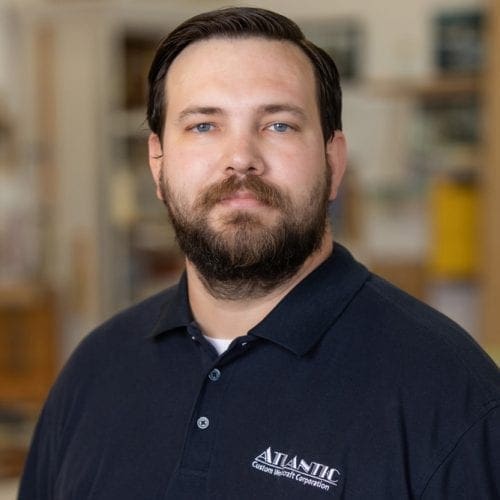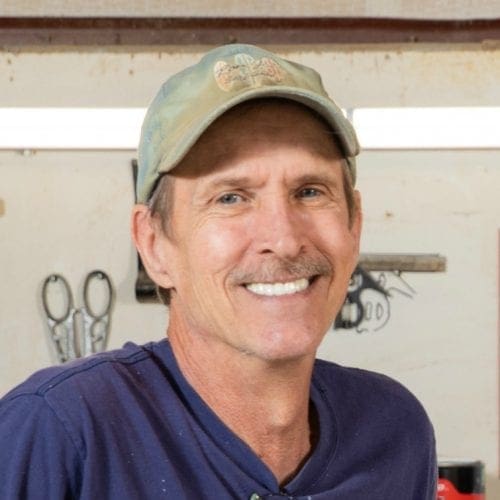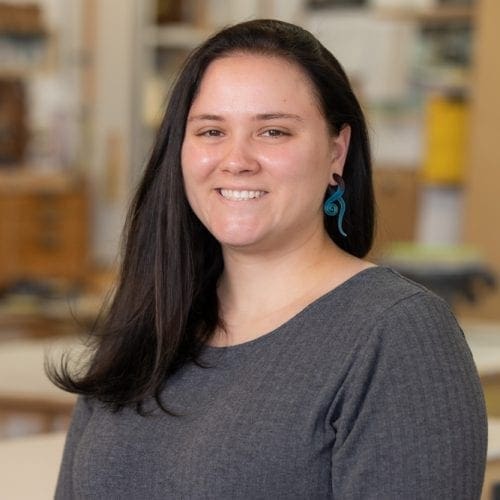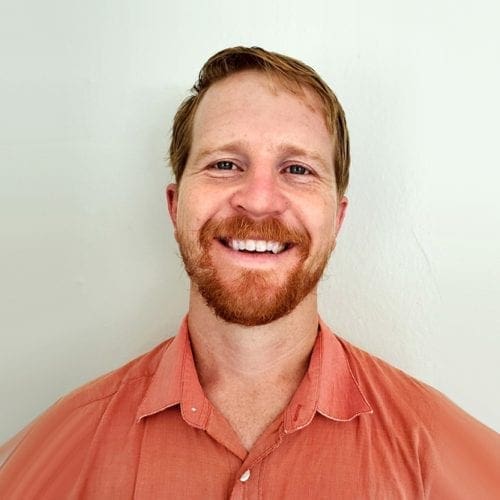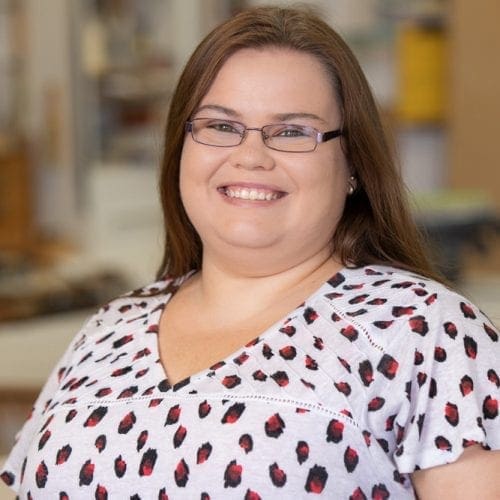 Founder
Jim Haughey
For 12 years, Jim served as President of Atlantic Custom woodcraft. His woodworking skills, business experience and determination helped shape Atlantic Custom Woodcraft from its inception and gave it a solid foundation for growth. Our reputation for excellence in the field of millwork is due to Jim's exceptional commitment to hard work and excellence. Jim served in the Air Force during the Vietnam war and afterward traveled extensively for commercial millwork installation projects from the early 70's until he retired from Atlantic Custom Woodcraft in 2006. He was involved in a handful of start-up companies, but Atlantic Custom Woodcraft has a special place in his heart. "It gives me great joy to see my son's success and to know that he is carrying on the family trade for generations to come. "
President
Trevor Haughey
Meet our President and co-founder of Atlantic Custom Woodcraft.  Husband and father of three, this Michigan native is a third-generation woodworker who grew up immersed in the millwork business.  For the past 26 years Trevor has dedicated his efforts to making sure that the company is providing exceptional customer service.  "I enjoy the challenge of overseeing each aspect of the business.  I like the whirl of the machines and seeing raw materials turned into finished products.  It is very gratifying to provide support to many charities and ministries, and seeing families prosper from the jobs that we provide.  As a company we are continuing to grow and expand our operations.  I look forward to building a future for the fourth-generation." 
Senior Vice President
Don Spence
Don started building cabinets in 1978 and never stopped. As our Senior Vice President, he says, "It's my job is to ensure our jobs go well." With a hands on approach to project management, he's in the field and in touch with our clients to ensure that we meet our mutual goals, consistently and on time. He came to Atlantic Custom Woodcraft in 2007 and brought with him an extensive education in architectural design, construction engineering and CAD. His knowledge, experience and leadership qualities are a benefit to our team and you can be sure your projects will be managed professionally with Don at the helm. In his free time Don enjoys getting outdoors for boating, cycling or a ride on his motorcycle.
Director of Business Development
Darcy Y. Psihos
As the Director of Business Development, Darcy builds partnerships that promote mutual goals for success! During Atlantic's infancy in the mid-90's she generated sales the old fashioned way: knocking on doors, drumming up projects and garnering clients. Darcy took a break from the millwork field to run her own business for nearly 20 years in the spa industry. In 2020, providence moved to bring her back into the family business. "It's a great fit for me because the company philosophy aligns with my faith and business values plus I get to work with my brother, Trevor." Darcy has a love for what she does, a can-do attitude and contagious enthusiasm. You'll want to reach out to her with your project needs. She sincerely looks forward to working with you!
Operations Manager
Dawn Noggle
Dawn started out with Atlantic Custom Woodcraft in 2016 as the receptionist, but her skills and talents were quickly discovered and she was promoted to Operations Manager.  As such, she coordinates everything from Human resources to scheduling, with lots of paperwork in between! Of all the things she does, she won't hesitate to tell you that accounting is her favorite task.  Dawn has two grown daughters, two granddaughters and a couple of new loves in her life: a first home and 2 adopted dogs!  Dawn has a dedicated, caring, and genuinely helpful attitude towards everyone she interacts with from employees to vendors and she welcomes you to reach out to her with your questions and concerns. 
Production Manager
Scott Peltier
Scott is a master craftsman with over 4 decades of experience in cabinetry and custom millwork. He has been with Atlantic for the past 7 years and demonstrates strong leadership qualities as well as hands on talent. He has worked all over the country and been a shop foreman and head installer. He has a variety of credentials in management and manufacturing.
Project Manager
Jeremy Spence
Jeremy started on the saw in production for Atlantic Custom Woodcraft in 2014.  It didn't take him long to cross-train and acquire a variety of skills from laminating to installing.  With a well-rounded understating of every facet of the job including 5 years of field work, he found the perfect fit for his skills and personality as Project Manager.  "From inception to completion, I'm quality control on our projects."  At his best when he's talking to customers, Jeremy thrives on problem solving and getting things done right.  Jeremy also appreciates that members of his family and friends also work with him at Atlantic Custom Woodcraft.
Senior Draftsman
Chris Blackwell
Chris handles the shop drawings and revisions for our projects and has been with Atlantic Custom Woodcraft since 2006.  He also worked in the manufacturing side here as well, running the saw, edge-bander and doing assembly.  He has an Associates of Science in Drafting and Design from Pasco Hernando State College and is certified in Auto Cad from PHSC as well. "One of my roles is keeping everything up to date with technology, so in addition to being the draftsman at Atlantic I also keep our IT running smoothly."   Chris served in the National Guard for 9 years.  These days, when he's not busy working, he's video gaming.
V.P. & Custom Manager
Peter Atkins
Vice President & Custom Shop Manager
Peter, quite simply is the "custom" in Atlantic Custom Woodcraft. Without his unique and skillful abilities we wouldn't be the success we are today. His contributions have been instrumental for the company's growth. Since 2002 nearly every piece of specialty millwork that has come out of production has had his talented hands on it. "I still enjoy working with my hands and having fun, I like the challenge of how I can get something built and my confidence has increased over the years. It's great to work with my son who is also in custom at Atlantic Custom Woodcraft." Beyond woodworking, Peter says he recently turned in his golf clubs after decades of weekend play for more relaxing pursuits: namely boating and fishing.
Senior Estimator
ShaNae Pence
ShaNae breaks projects down to evaluate and provide accurate numbers for the projects we bid at Atlantic Custom Woodcraft. In 2014 She began working on the edgebrander.  She expanded her skills and understanding over time as she worked in other areas like lamination, assembly and in field installation.  Around 2016, she gathered her hands-on experience and moved in to the office to begin a career in estimating.  She has a certificate of completion in Advanced Estimating from AWI but says, 'having worked in the shop helps me a lot and I rely on that experience quite a bit when I am estimating a project."  In her spare time she likes to work on her Jeep and is a member of the Tampa Jeep Krew.  Communication is a big part of what she does, whether it's reaching out for an answer to a question or listen to yours, she welcomes you to connect with her by email with your estimating goals and needs. 
Estimator
Adam Psihos
Adam worked in the shop in a variety of positions as well as in the field installing for Atlantic before becoming assistant estimator in 2020. He works with ShaNae to review project plans, prepare takeoffs and submit quotes to our clients. Adam is a gardener and urban homesteader, with a vast number of fruit trees and wild edibles. He is married to Darcy, Atlantic's Director of Business Development, and they have one son, Eliot.
Office Manager
Amber Blackwell
Amber has an extensive background in customer service, and considers herself very well suited and oriented to greeting clients and taking care of their needs.  Since 2017, as the office manager, she's been the smiling face you see when you walk in and the cheerful voice you hear on the phone directing your calls.  As office manager she is responsible for many other daily tasks and says, "I work with everybody at Atlantic, it's a team effort!"  In addition to being married to Atlantic Custom Woodcrafts' Senior Draftsman, Amber is an avid reader and loves to sing!